4th. ANNUAL PFD HOCKEY BENEFIT GAME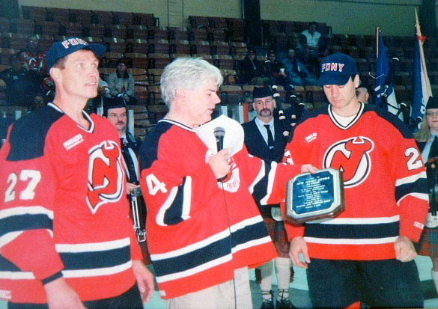 PFD Hockey Manager, Ed McGrady, makes a presentation to NJ Devils Alumni Association team Captains Randy Velischek (left) and Bruce Driver (right).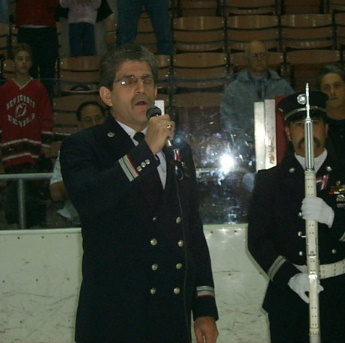 PFD Captain Mike Ventimiglia singing The Star Spangled Banner.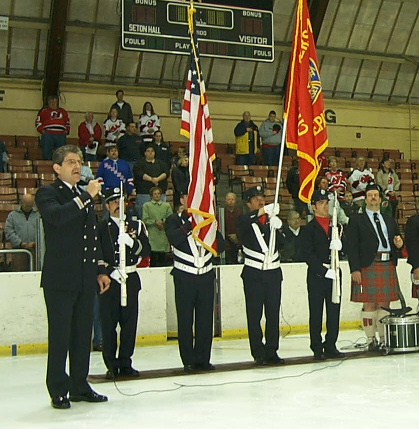 Captain Vent and the PFD Color Guard.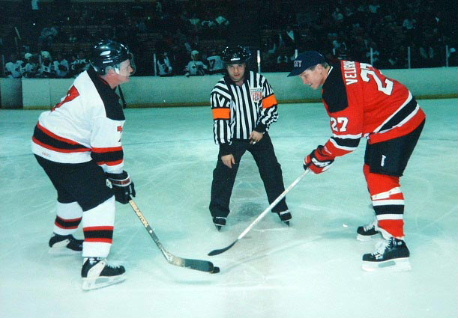 Brian Burns and Randy Velischek faceoff in a pre-game faceoff.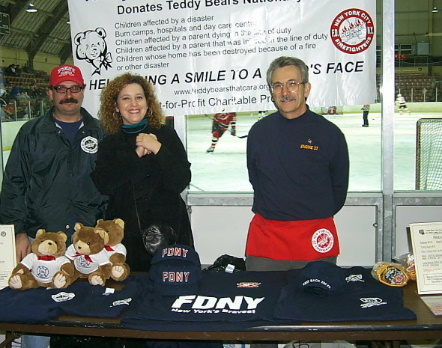 FDNY Hockey Club selling T-Shirts and Hats.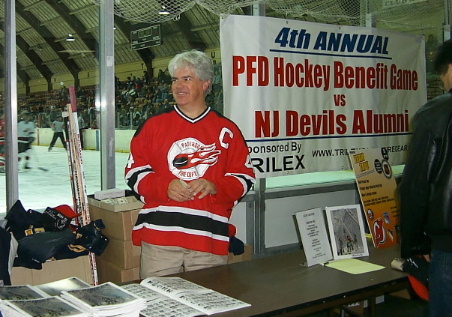 PFD Hockey General Manager Ed McGrady selling programs and greeting fans.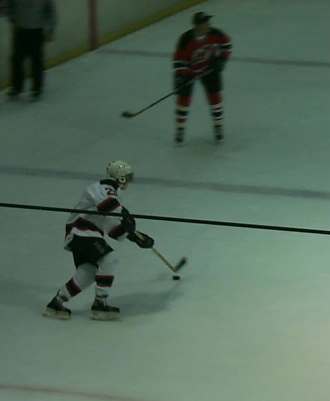 Ray Cialo wheels the puck out of his own end.
Chico makes the save as Paterson rushes the zone.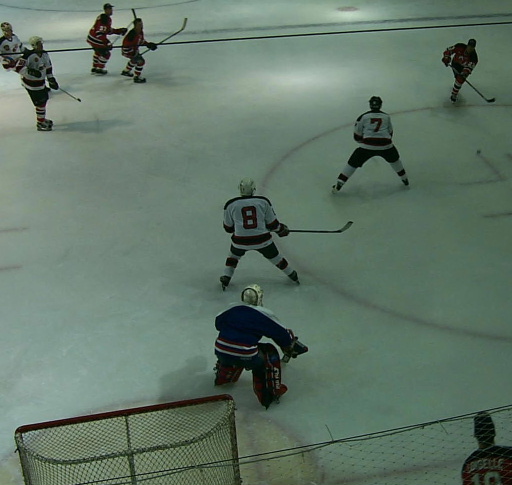 Driver lets one rip as Burns and Gehringer defend.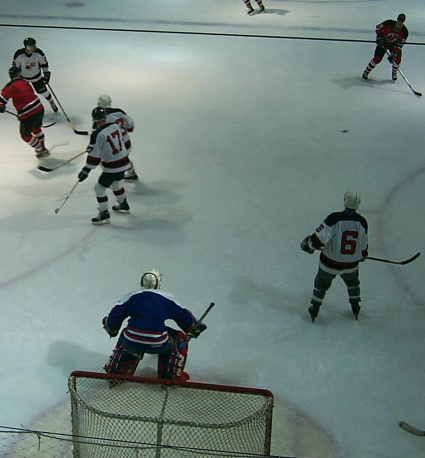 Paterson keeps the front clear as Velischek shoots on net.
DeCarlo lets a shot go on Chico, as Stemmler jumps to avoid being hit by the puck.
Anderson, Prickens and Tice break in on Chico.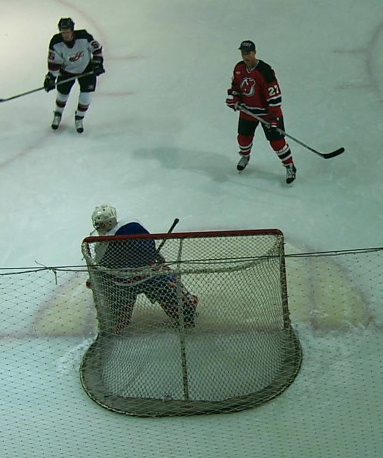 Prickens covers Randy Velischek in front.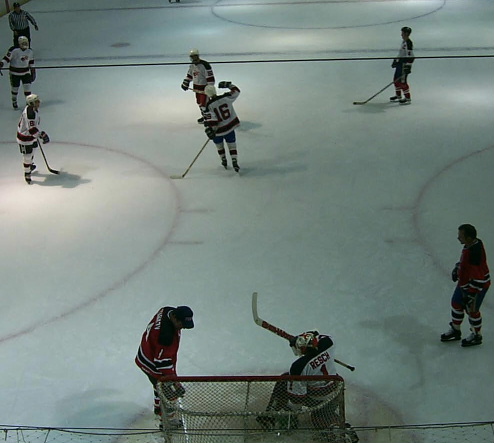 Stemmler, Tice and Anderson celebrate PFD goal.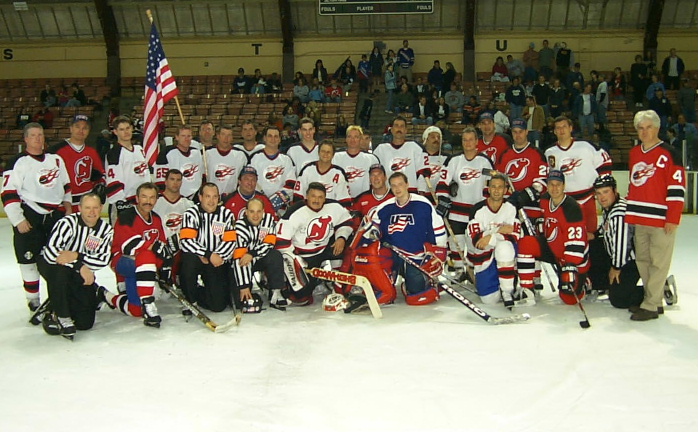 2001-2002 4th. Annual PFD Hockey Benefit Game Benefiting the, F.D.N.Y. Widow's & Children's Fund